STARRS LONDON is a contemporary, high end jewelry label, designed in London, founded by designer Grace Warisnaratorn. We spent 5 minutes with Grace to hear the story behind the brand.

How did Starrs London begin?
I first had the idea for the brand in 2013 when I had an obsession with gemstone earrings. I was trying to find a statement pair but couldn't find anything I liked. At the time I was done with fashion jewelry, and I want to find something a little more valuable and collectable. So in 2014, I started to draw up earrings in 4 different concepts with uniquely cut gemstones. The rest came down to finding the brands identity and creating its own persona.
I had wanted to work as a fashion designer since I was 13 and first watched the Alexander Mcqueen and John Galliano shows. My career got derailed and I had to go to business school. But quickly after I graduated from University, I worked my way back into designing and ended up loving designing jewelry more than clothing. I also worked for a factory back in Thailand designing for big high street brands in the UK for 5 years, which helped me gain experience needed for me to start my own brand.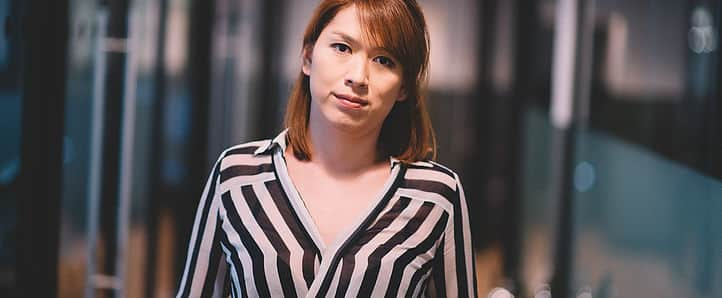 Have you always been interested in fashion?
Since I was really young, I grew up a boy but always imagined myself as a girl. It's a kind of amazing how the way you dress can transform your persona and change your whole life in the process.
What have been the highest and lowest points on your journey so far?
I finished my collection back in April, so this is the first time that I have my own working brand. So I think that having STARRS is the highest point in my journey so far. The lowest point was the first year after my graduation, I started my own clothing brand and it was a total flop, I was really questioning my skills as a designer at time. But with everything I went through, it made me realise why jewelry and accessories work with me whereas clothing does not.
What was the inspiration behind your latest collection?
For this collection I have put a romantic and sweet spin on classic designs that people already love, such as the Chain Collection.
Do you ever struggle to stay inspired?
Not really! I think I am one of those creative people who changes their mind all the time, and wakes up with a new idea every morning. I find the struggle is deciding when to stop changing the ideas and start editing them down.
Where is your go-to meeting spot?
The Breakfast Club - I love places where I can have breakfast all day!
How would you describe your customer base?
She is someone who loves fashion and wants to wear something that is a little different from other people. She has that edginess but still a pitch of sweetness and romance in her.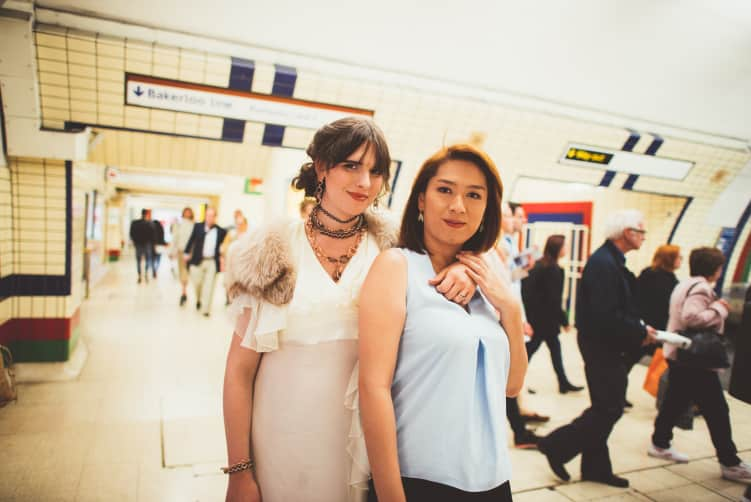 Is there anyone you would love to see wearing your designs?
Emma Watson and Lupita Nayong'o, I had pictures of both of them while I was designing for this collection. Lupita in a classic Disney princess blue dress for the Oscars.
What are the morals you run your brand by?
I am always creating something that I would buy and wear myself. So with every new design, I wear it myself first to test the quality of the jewelry and the durability of the design.
Do you have a mentor?
None at the moment, but I would love to have Tom Ford as my mentor!
What apps keep you sane?
Any chatting app? Ha, well I work in the studio by myself for too long so any human contact is always helpful not just online.
If you could only wear one piece from your collection, what would it be and why?
I'd wear the honey water choker with a black halterneck dress. I love this piece so much, it has everything sweetness but is not cheesy, or overtly romantic. Pair it with a little black dress and you will definitely look sexy, but still sweet and romantic.
What's the biggest style mistake you've ever made?
Platform shoes!
Is there another designer whose work you particularly admire?
I love Mr. Self Portriat, Anya Hindmarch and JW Anderson, but I have to say the best rebranding and designer of the indusrty of the now would have to be Gucci's Creative Director Alessandro Michele.
What drew you to Wolf & Badger?
I think Wolf & Badger is where any great designer has started, for example Maya Magal Jewelry and many more. Now Maya Magal has her own flagship stores, and is selling at Harvey Nichols, same as me.
Where do you see the brand in 5 years?
I see Starrs being stocking by many more retailers all over the world.