Founded in Los Angeles and made in the USA, Ani Shirinian designs jewelry created with an aim to blend classic pearls, vintage style and modern design. We spent five minutes with Ani to get a closer look inside the brand...
How did Victoria Six begin?
I started Victoria Six about two years ago when I decided to turn my love of classic pearls into modern pearls because I was frustrated by the lack of modern pearl jewelry that was versatile enough to wear daily. I combined my love of fashion, pearls and jewelry and started creating modern, fun pieces that can be worn layered and stacked for days at the beach or long days in the office.
My career in the past two years has been truly amazing and rewarding. I have been featured and recognized by several publications worldwide, featured on entertainment industry television shows, worn by celebrities and sought after by stylists. I have several retailers that carry Victoria Six, throughout the US and online in the UK. Its always the most humbling and amazing feeling to see your pieces worn and loved by others and truly keeps you going day to day.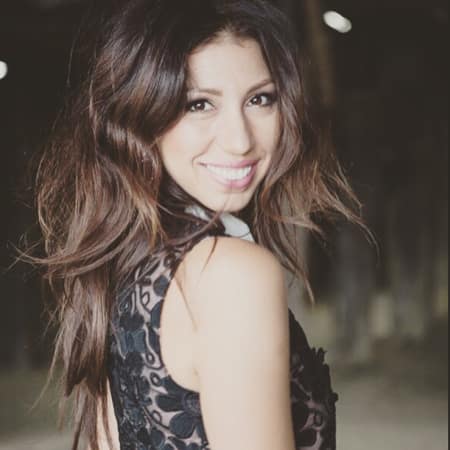 Have you always been interested in fashion?
Yes, always. I was raised primarily by my grandmother in Hollywood where she worked in couture fashion. I grew up trying on clothes and playing with sewing machines. After graduating law school, I enrolled at Parsons in NYC where I took classes in fashion, thereafter taking a job at one of the top luxury bridal jewelry brands in the industry. 
What are the morals you run your brand by?
I believe in positive energy and getting back the energy one puts out to the world and as such, I live with the morals and standards that reflect that belief. I believe in helping and giving with no expectations and having faith that the universe will in some way give back at some point. I try and surround myself with those that share my outlook and help make my visions realities.  
Do you have a mentor?
I have had 2 mentors in my life when it comes to fashion and jewelry. First is my grandmother whom I learned everything about clothing and style, and second is my late boss Michael B, who passed away a couple of years ago. He taught me everything about the jewelry business and more. Both have shaped the way I look at and live life, only to live life to the fullest with tons of color, passion and love.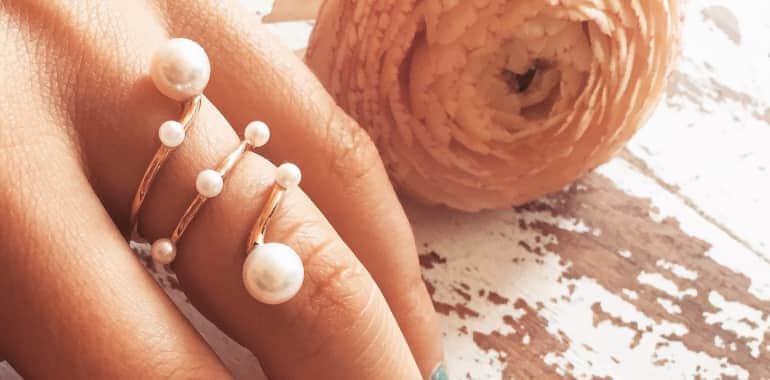 What apps keep you sane?
Instagram is everything to me! I use it to stay connected with the world of jewelry, fashion, bloggers, travel sites, restaurants, retail stores, stylists and just about anything else. I use it so much, from as much as planning my next outfit, to work and travel plans.
If you could only wear one piece from your collection, what would it be and why?
It would have to be my Viola Collection tiny pearl necklace because I already do and never take it off! It matches everything I wear. It's classic and tiny and can be stacked with other pieces.    
What drew you to Wolf & Badger?
I love the concept of Wolf and Badger allowing independent designers to be showcased and seen by many. Having visited the Mayfair and Soho stores, as well as having a showcase in the Soho store, I feel honoured to be in the company of so many talented designers.