NightProwl is a luxury lingerie brand offering a scintillating collection of sensual boudoir lingerie made with the finest fabrics and to the highest quality. The NightProwl range invites the wearer to give into instinct and unleash her seductive nature. We spent 5 minutes getting to know Jacquelyn Kelly, the founder of NightProwl to find out how the brand began. 
How did you get into lingerie?
I did a media degree at university in Australia where I was born and raised, then worked in creative media roles and brand management after graduation. I soon moved to London and decided to use my branding experience to create a lingerie brand that filled a gap in the market for true luxury boudoir lingerie.
When deciding to start a lingerie brand I did a fashion and couture course to learn more about the industry. I also worked in a lingerie boutique when I was developing the products which gave me a great insight into what lingerie shoppers liked and didn't liked as well as what was missing from the market.
NightProwl was formed from a passion for lingerie and beautiful things, and I loved the challenge of building my own brand and business. My partner runs his own business so he definitely gave me a lot of confidence, support and practical advice when getting it off the ground. 
I did months of research and studied the industry inside out. The more I began talking and sharing my vision for the brand, the more I attracted the right opportunities and people to help me.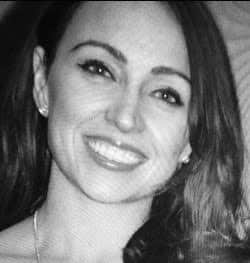 Have you always been interested in fashion?
I have always loved fashion as a way to express my mood, and that for me always starts with what's underneath. A well fitting bra or a beautiful silk corset set can change the look of an outfit, and even change how a woman feels about herself. I love that a woman can wear that confidence and feel great. 
What have been the highest and lowest points on your journey so far?
My highest point was submitting our lingerie designs to London Lingerie Fashion Week. Seeing all the designs come to life on catwalk models and seeing how to audience reacted to them was a great moment. I also still get a kick from seeing new pieces hanging in boutiques and store windows. 
Lowest points - would be the long hours, the work day never actually finishes, it becomes your life, but if you love it, it doesn't feel like work. 
What was the inspiration behind your latest collection?
Each collection began by finding the perfect sensual fabric or lace. The fabrics have been sourced from around the world and chosen for their uniqueness and discreet luxury. 
Then it is about how best to use that fabric to define and compliment a women's natural curves and empower her to feel strong, confident and beautiful.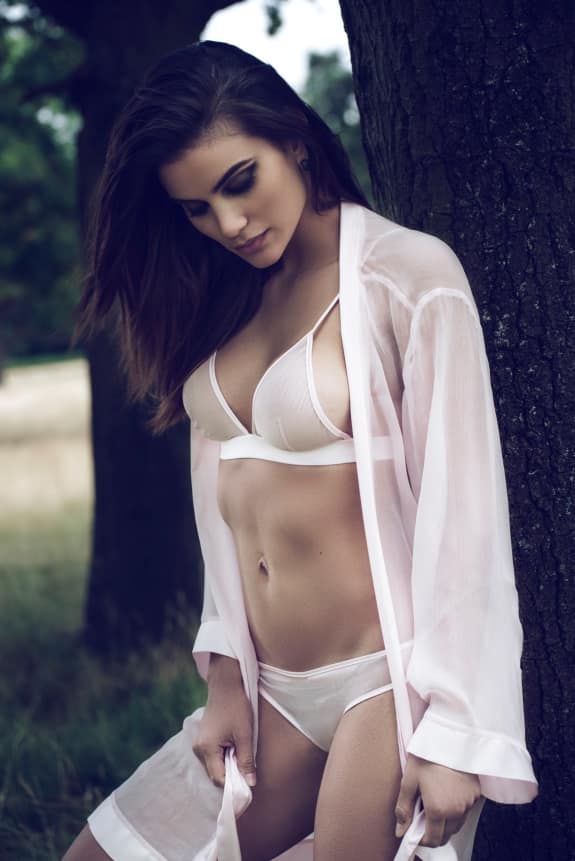 Do you ever struggle to stay inspired?
I travel a lot so I also find inspiration in new cities, I find when I am experiencing a new city for the first time my mind is full of new ideas and I am often drawn to color, street fashion, architecture and interior design. 
Where is your go-to meeting spot?
We are based in Fulham, so surrounded by great cafes and bars. Amuse Bouche is my favourite for champagne celebration if we have had a good sales month! 
How would you describe your customer base?
All NightProwl products offer flattering and classic ageless shapes. I would say we tailor for a women or man that appreciates luxury and likes to invest in quality unique pieces that last a lifetime. 
What are the morals you run your brand by?
NightProwl products offer an exceptional fit, high quality fabrics and luxury details, such as nickel-free gold-coloured accessories and full silk lining. We always seek out the finest fabrics from across Europe including exquisite French Levers Lace from Chantilly, and unique petal-shaped Guipure lace as featured on the Elysium collection.
There is nothing more exquisite than to be wearing the most exceptionally fitted bra. NightProwl is continually investing resources, time and energy into the fitting process. Every NightProwl bra is lined with pure silk for all-day-long comfort.
 All products are designed in London and manufactured in the UK and Europe.
NightProwl is proud to work with a growing number of loyal and esteemed global partners. Our collections can be found in luxury boutiques around the world, including London, Tokyo and Sydney, as well as on several international online stores.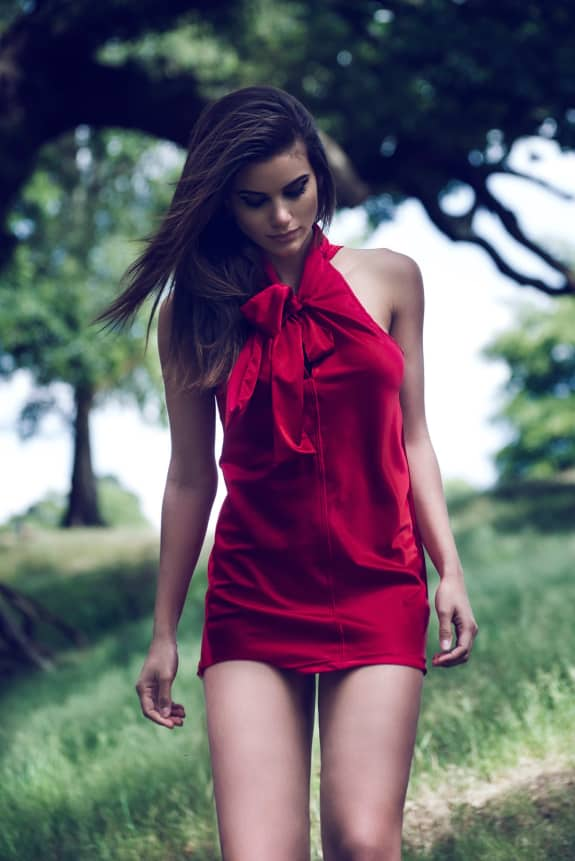 Do you have a mentor?
My partner runs his own business so he mentors and inspires me everyday. I could not of done it without his confidence, support and belief in me. 
What apps keep you sane?
VIBER/ Whats APP to talk to my wonderful family and friends at home in Sydney Australia. 
If you could only wear one piece from your collection, what would it be and why?
The Elixir. It's made with sumptuous silk and exquisite Chantilly lace the ultimate boudoir treat. Playful strap detailing contrasts with classically sexy lace to give a sophisticated and seductive look.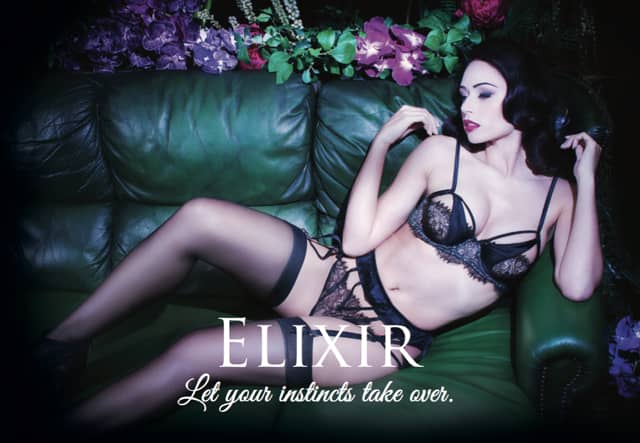 What's the biggest style mistake you've ever made?
16 inch Louboutins - Nice idea at the time, but hobbling around the streets of London at 2am is nor chic or stylish. 
Is there another designer whose work you particularly admire?
 Alexander McQueen. Seeing the Savage Beauty exhibition at the V&A in June was inspiring and breathtaking.
What's the best piece of advice you've ever been given?
I read an article with Sara Blakely (founder of Spanx) who said not knowing how to do something can actually be very beneficial because it means you will end up do it differently, and doing it your own way rather than the way someone showed you to do it.
This was a comforting thought when setting up a business and doing everything for the first time. It also comes in handy when people try to tell you you can't do something because you don't have enough experience, qualifications or skills.
What drew you to Wolf & Badger?
The flagship store in Mayfair, always looks amazing and stocks so many great designers.  Also I love that it is young brand with lots of energy and personality. 
Where do you see the brand in 5 years? 
I would like to establish the NightProwl brand worldwide and open the first NightProwl store in London.