Milly Kenny-Ryder is a food & travel writer / photographer and content creator. She is also Co-Founder of Weekend Journals, curating guidebooks to inspire design-conscious travellers.
With our chances of International travel this summer feeling a little uncertain, there has never been a better time to plan a UK escape. My Weekend Journals books offer a curated guide to some of Britain's best mini break destinations, most recently with a third edition of our Cornwall guide, and later this year we are hoping to release our first Somerset book. We also have a book on London and recently I have been taking the opportunity to stay in a few hotels in the city to experience different neighbourhoods and get that 'holiday feeling' just a short drive from home. I've put together a few tips for you, the Wolf & Badger readers, to make the most of these lovely English destinations…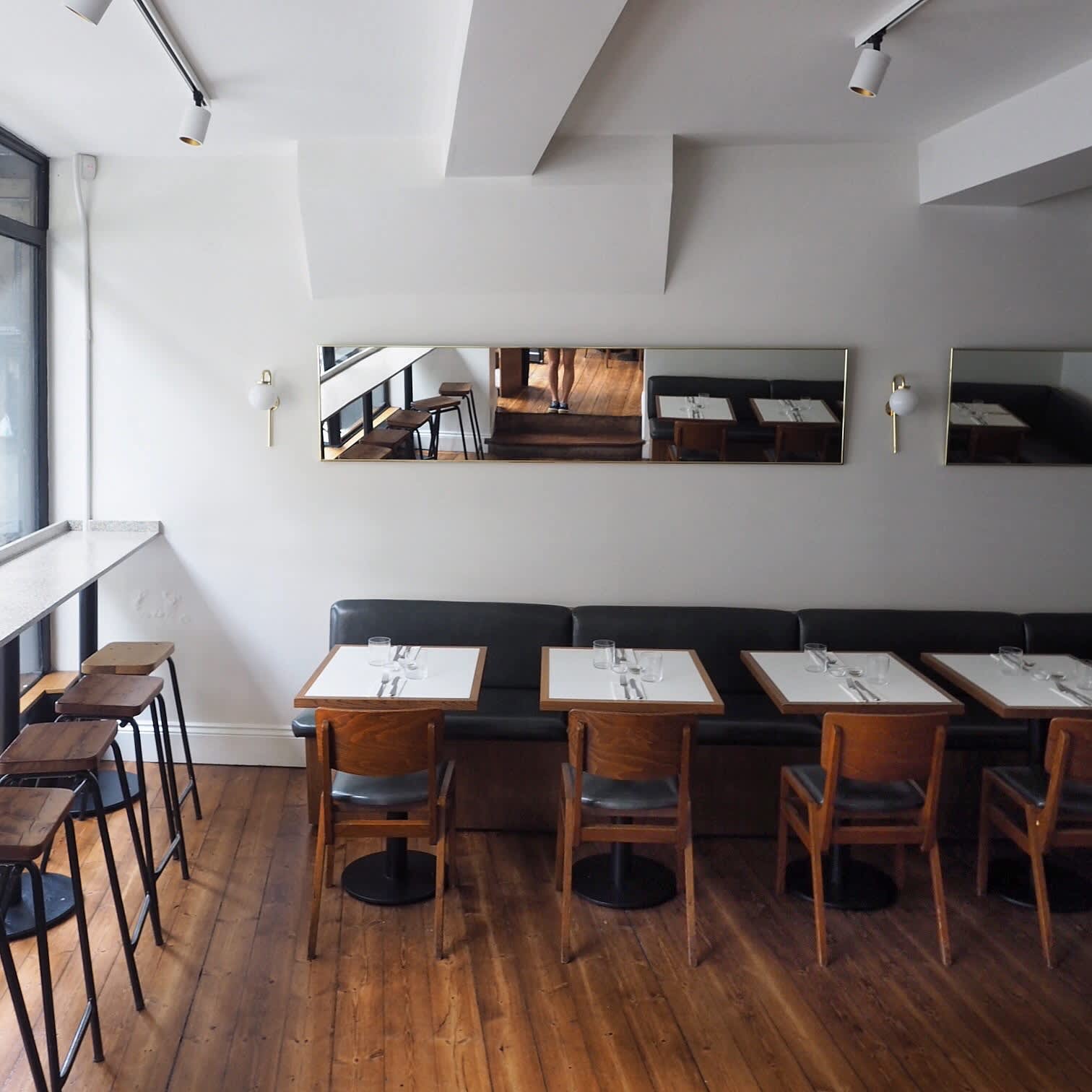 Penzance, Cornwall
Chapel House – Chapel Street is without a doubt Penzance's most charming historic street, and is home to the town's most lovely boutique hotel. Chapel House is owned by Susan Stuart who transformed the grand Georgian house into a six room hotel (with an additional two newer suites in the courtyard garden). The light-filled bedrooms are sensitively decorated in subtle hues, with antique furniture and modern luxuries. 
No.56 – It is impossible to leave this homeware and lifestyle shop empty handed! No. 56 offers a mix of carefully curated beautiful and functional objects to keep and treasure, and the space is a joy to browse. You can find elegant ceramics by local artisans, handmade clothing (designed by owner Carole Elsworth), organic skincare and stationery.
Jubilee Pool – Jubilee Pool sits on the sea's edge in Penzance, and is the UK's largest seawater lido. Originally opened in 1935 the pool is now open again after extensive renovation, and has a new geothermal heated pool for chillier days. The pristine blue water and art deco design makes this pool a striking edition to the Penzance promenade and a must visit for a true Cornwall experience.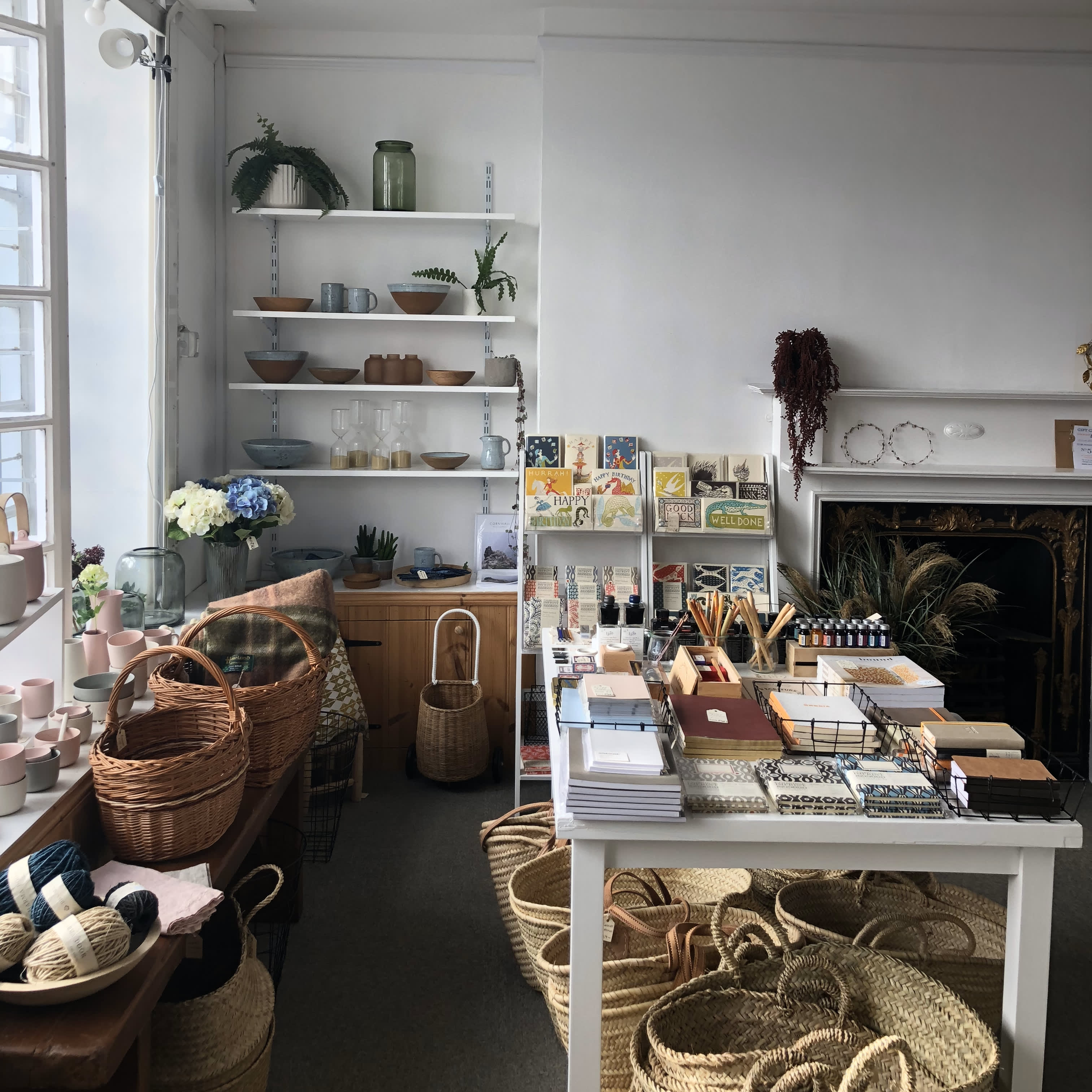 London
Choosing Keeping – A colourful emporium in Seven Dials with an unrivalled collection of stationery from makers all over the world. Owner Julia meticulously sources special items, like celluloid Cherry Tree fountain pens from Japan, limited edition handmade marbled paper, and the finest notebooks from Paris. 
Llewelyn's – Herne Hill residents are lucky to have a local like Llewelyn's. Despite the understated charm of this convivial eatery, Llewelyn's is worth travelling to. The Victorian dining room is simply decorated, service is attentive but relaxed and the food is always memorable. The short menu changes regularly depending on the seasons, and the drinks list offers carefully curated wines.
Henrietta Hotel – It is an exciting feeling to wake up in the centre of town in your own city. Henrietta Hotel is located in the heart of Covent Garden, an 18-room hotel from French company Experimental Group. The bedrooms have a modern vintage look, with pale pink bathrooms and striking curved headboards from designer Dorothée Meilichozon. If you wake up early go for a stroll through the Piazza and grab pastries from Arôme Bakery, you could almost believe you were in Paris!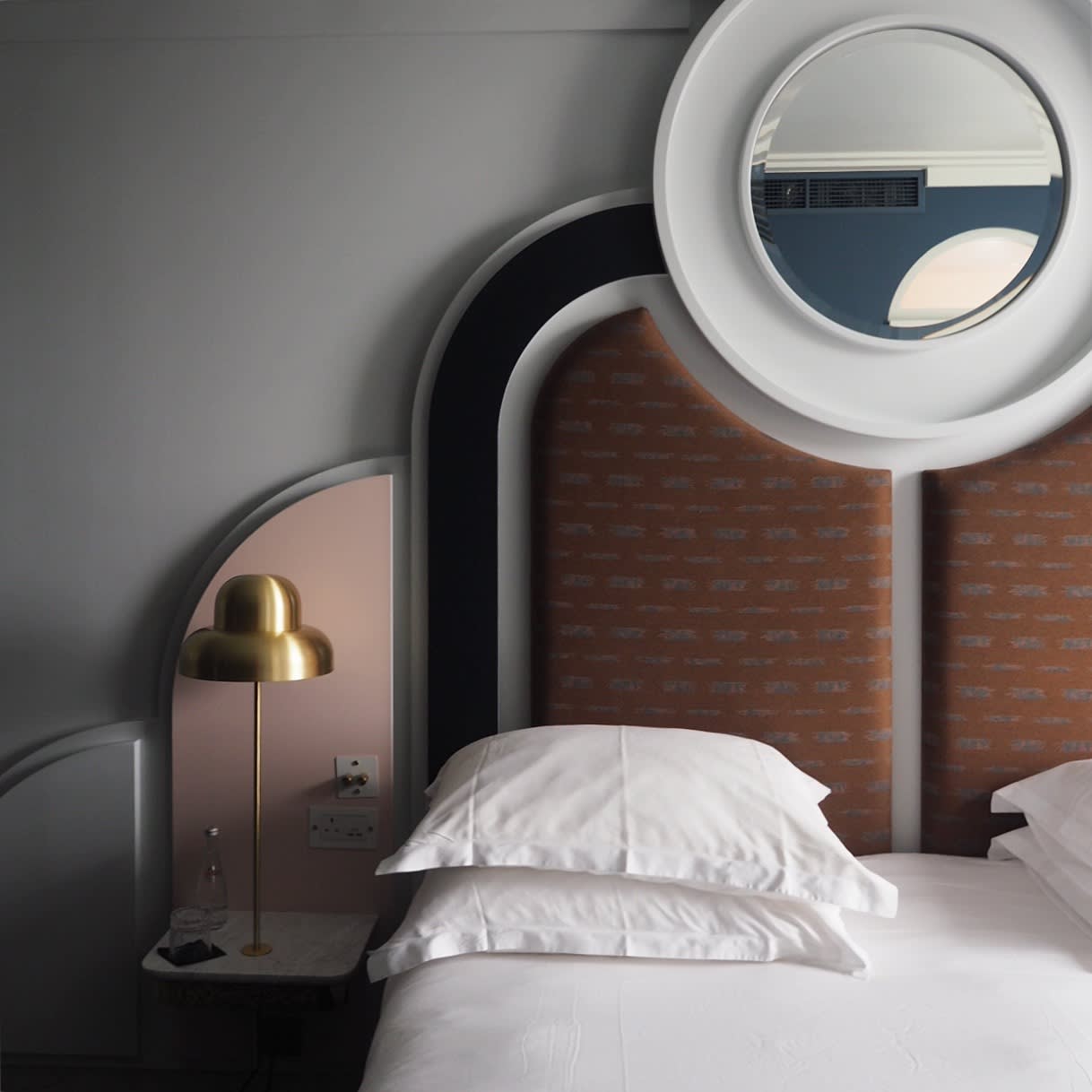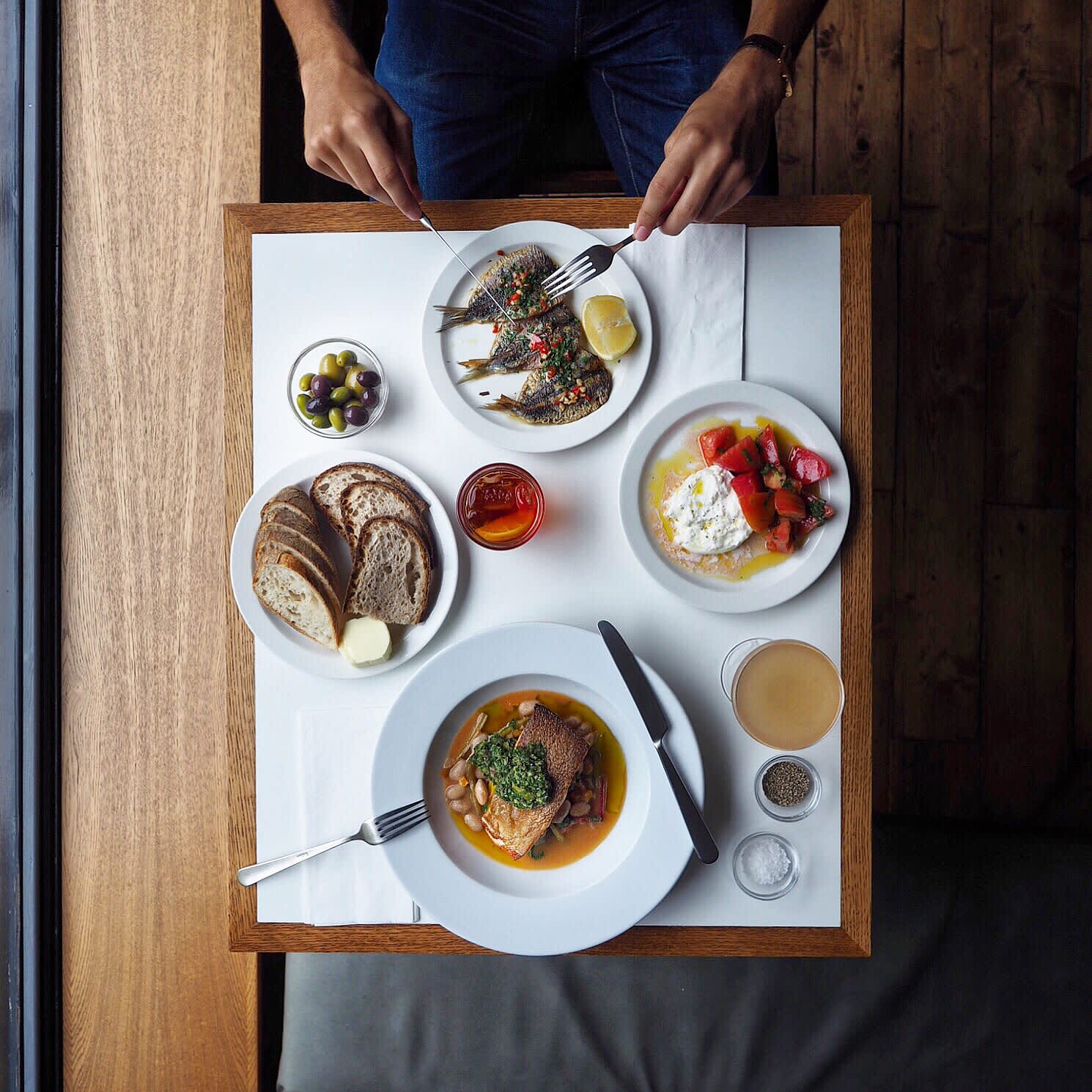 Bruton, Somerset
Osip – This small but beautiful restaurant is found within the boutique hotel, Number One Bruton. For the ultimate weekend away book a stay in one of the colourful rooms and book a meal at Osip. Here chef Merlin Labron-Johnson wows with his innovative farm-to-table cooking, showcasing the best local ingredients. The Osip team have recently opened The Old Pharmacy next door, an épicerie selling fresh produce, house made cider and honey, decadent pastries and good coffee.
Hauser & Wirth – An art destination like no other, you could spend an entire day at Hauser & Wirth Somerset. This incredible place is constantly expanding, with a great farm shop, restaurant (Roth Bar & Grill) and accommodation all on site. The exhibition space is free for visitors and showcases work from the Hauser & Wirth artists, recent shows include Louise Bourgeois and Henry Taylor.

Caro – Don't leave Bruton without stopping by Natalie Jones' store, Caro. This design-led lifestyle shop has a wonderful selection of homeware, clothes and gift items. Natalie has immaculate taste and champions talented small designers. A few current highlights are clothes by Sideline, Parterre perfume and Caro's collaboration Earl Grey and Biscuit chocolate with The Chocolate Society.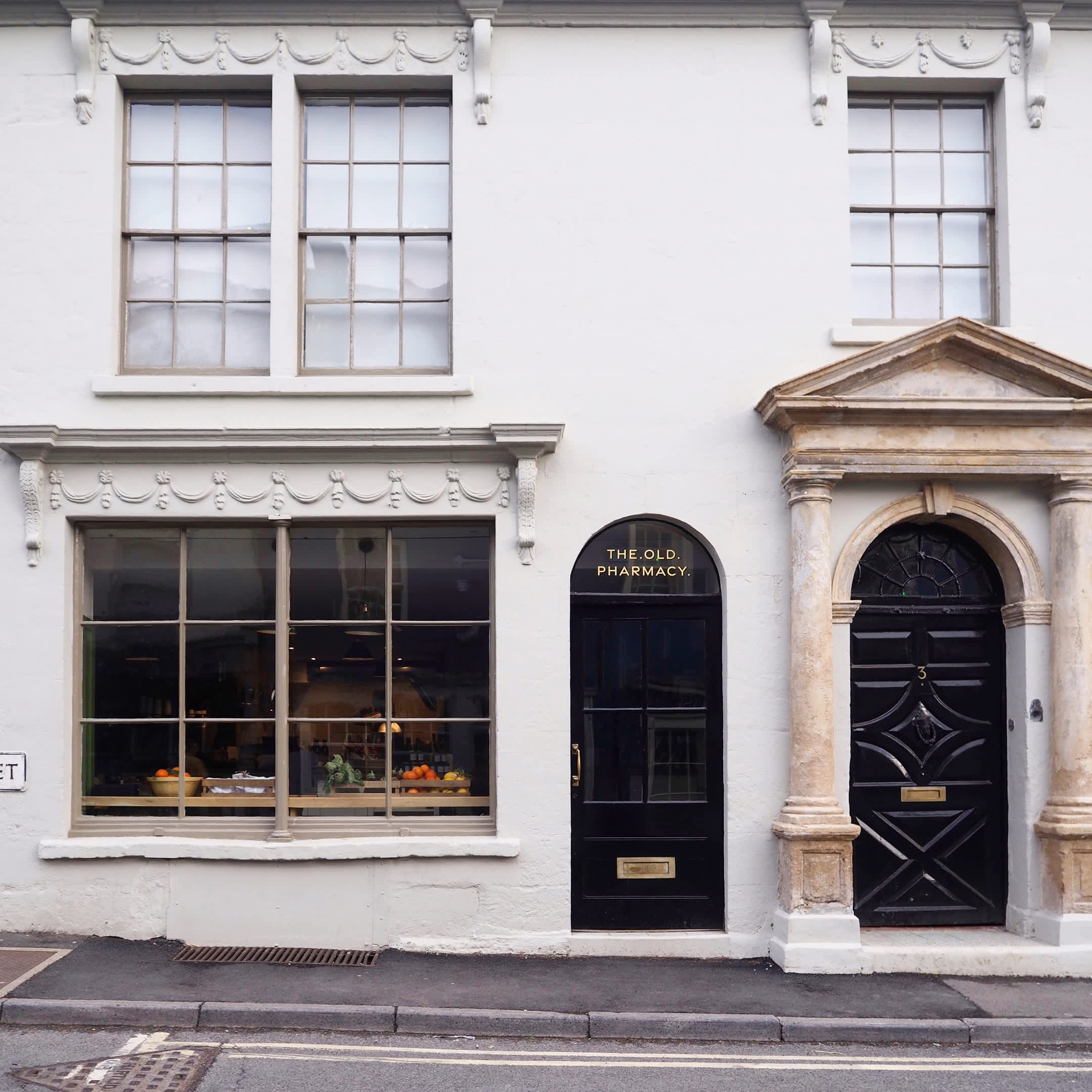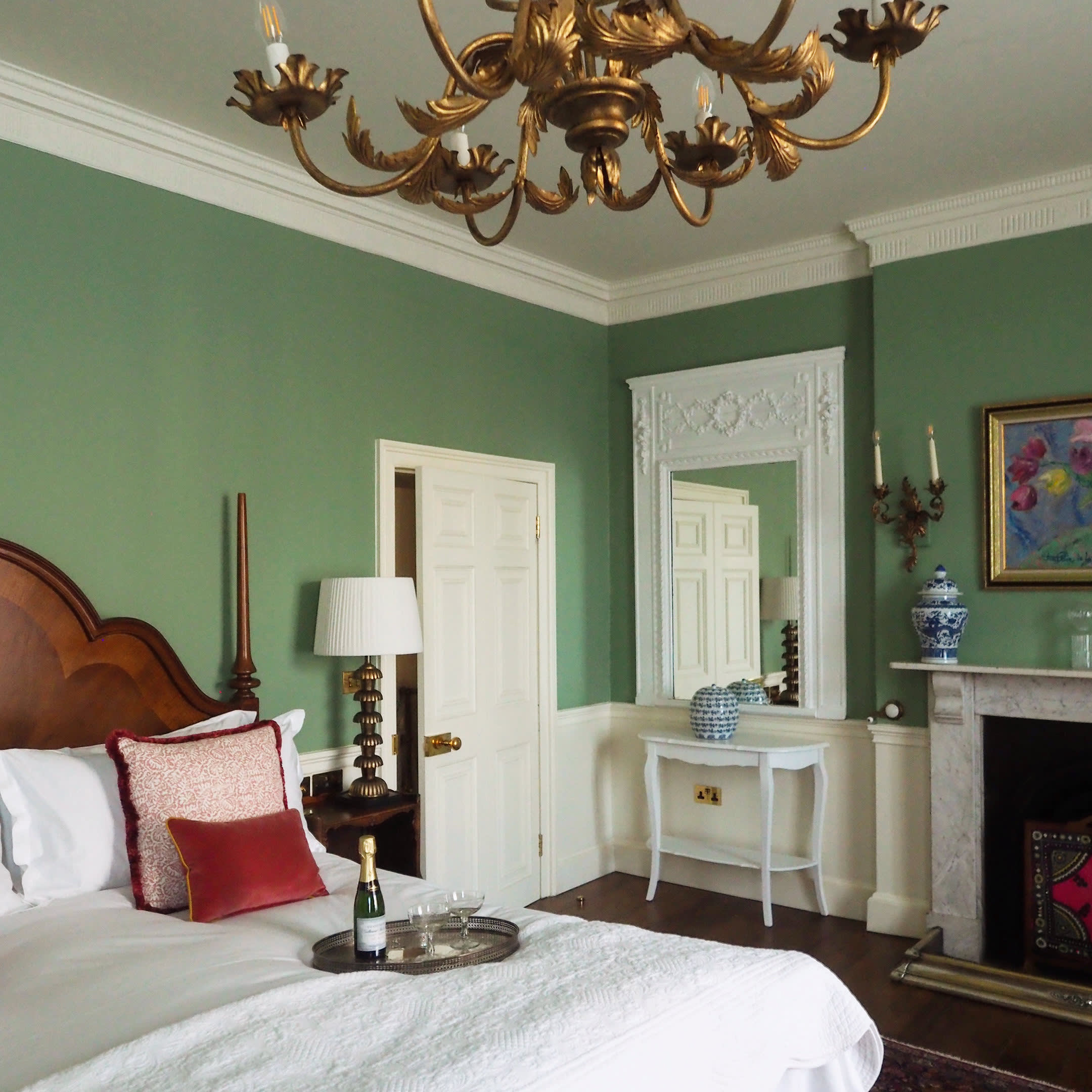 All photography is Milly Kenny-Ryder. You can discover more about Millie and Weekend Journals at https://weekendjournals.co.uk/.