As a little girl, I started taking ballet classes and owned my first ever silk ballet shoes, which I still keep to this day. 
I was a withdrawn and energetic girl at the same time, so my parents had been looking for an appropriate activity that would channel that energy. In the country where I grew up, ballet, to put it mildly, was not popular nor respectable, but when I turned five they enrolled me in ballet school and I instantly fell in love with dance. When I started dancing, I found my expression through movement and fell in love with the experience. 
I have been trying for a long time to understand where my inspiration and passion to start a fashion brand comes from. Now I understand – my dance teacher helped me to realize that ballet is my inspiration. Ballet is about perfection so it taught me to never give up, and to work until it's done.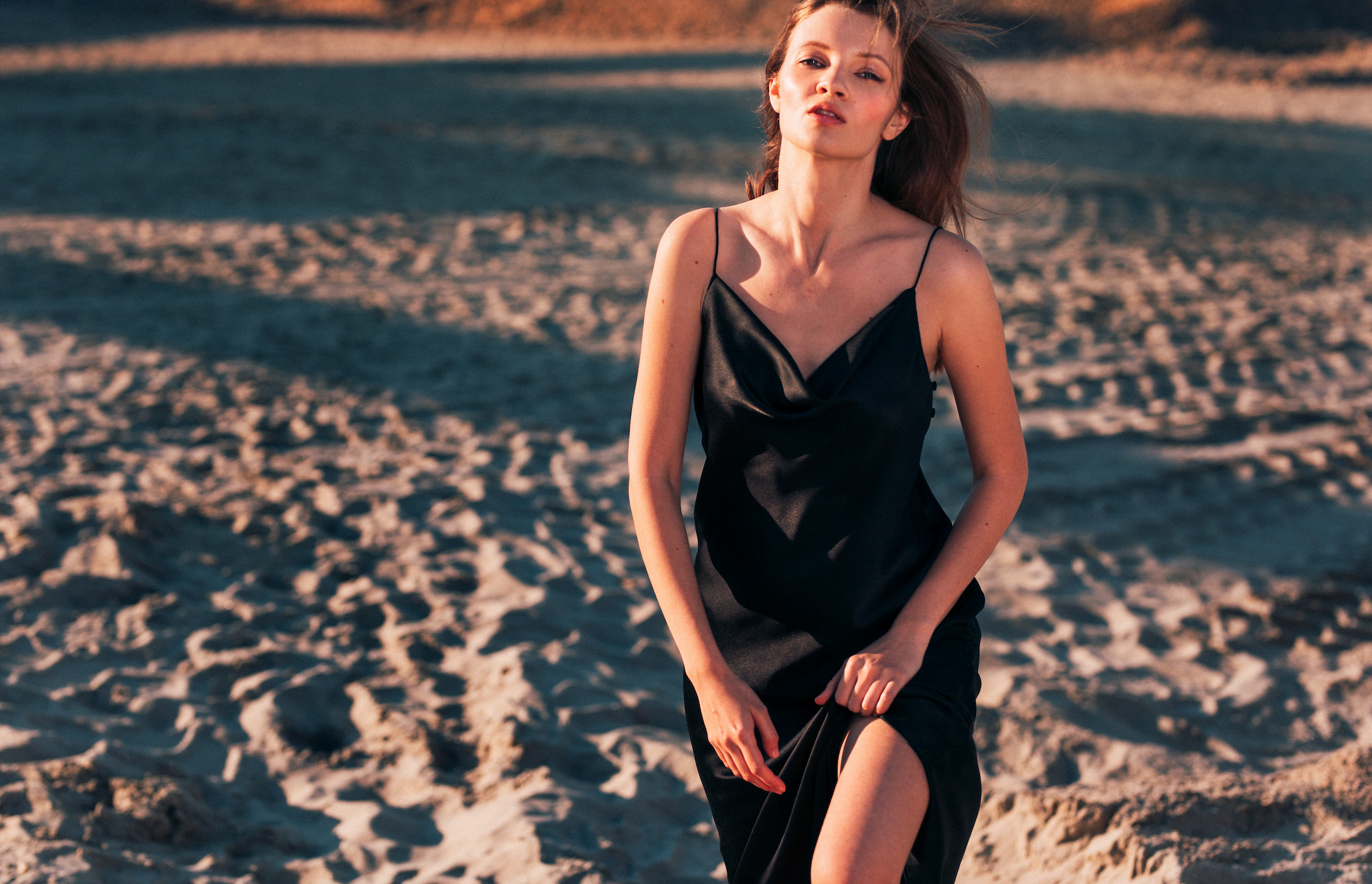 Years after finishing primary ballet school, as a teenage girl and a fresh engineering management student, I came across an iconic image of a silk-dressed Kate Moss, photographed by Mario Testino, and instantly fell in love. 
Almost a decade later, in the middle of chaos and a global pandemic, I decide to quit everything and start my own business. This definitely was the best and worst moment to get out of the well-known comfort zone. 
Overnight, I replaced my boring 9-5 job at a corporation with my imagination and creativity. Like every big change in life, it wasn't easy, things couldn't be done in order and a pandemic crept into every gap of life and work, but I believed I would succeed and I did it! I have never regretted the risk I took because I brought my whole self into Mionè and created each piece with love and attention.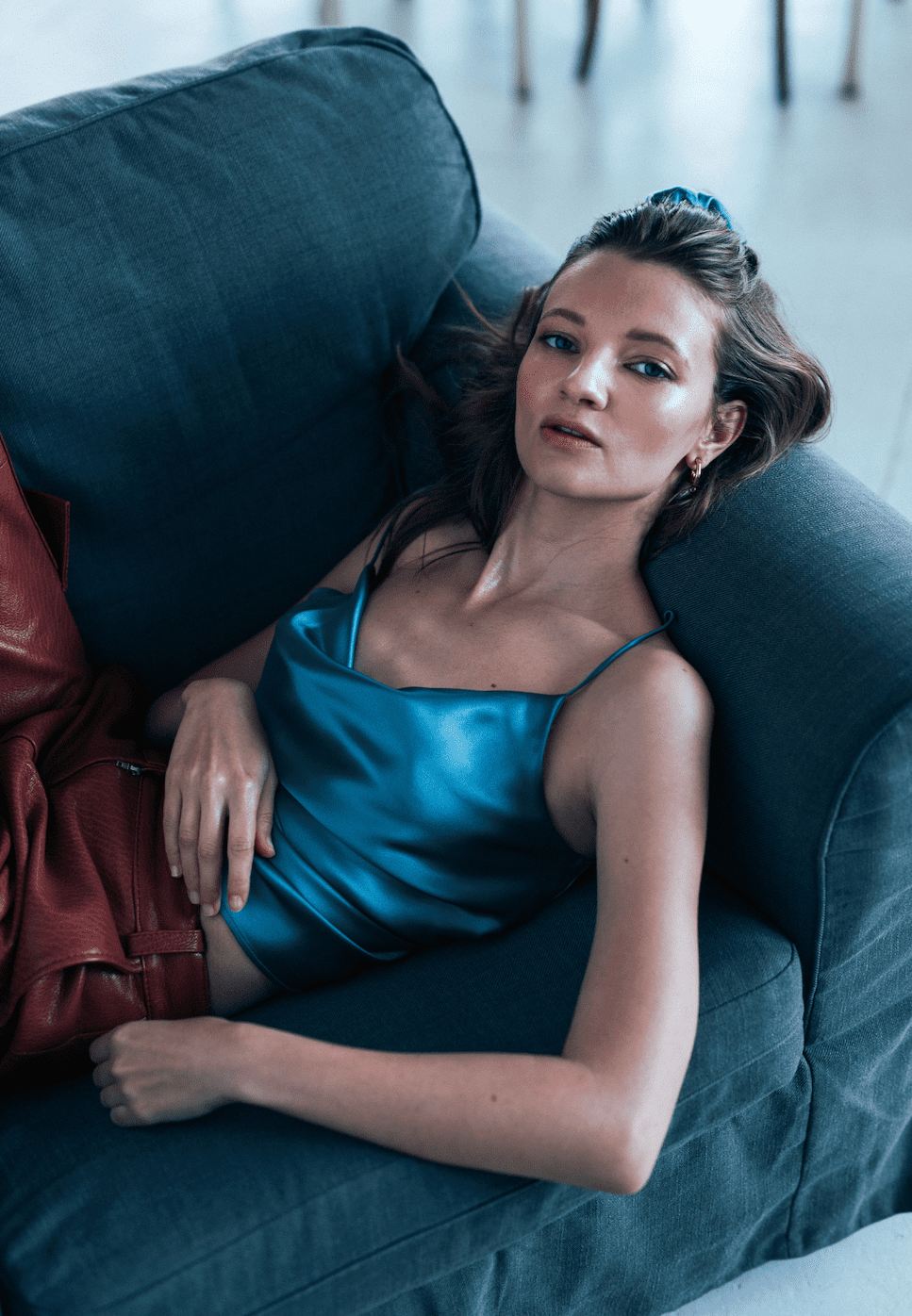 Starting the business by myself, the very beginning was marked by great challenges around the organization of work. Procurement of materials was very slow due to the pandemic and production was limited due to the strict ban of movement. At the same time, the brand was already launched into the world - there was a lot of work I had to fit in a very tight period of working hours. I really tried to achieve everything as if a pandemic did not exist. Several times, I happened to return home just a minute before the start of curfew and barely avoided a ticket.
Deadlines were set at the very beginning, but as time passed by it seemed to me that they would not be met. However, the desire to succeed and focus on the goal made me achieve everything on time! Going through such troubles at the very beginning of business, I learned that the solution really always exists. You just have to really want it and be persistent, and of course creative.
I was inspired by strong feminine energy and beautiful courageous women from my closest family and childhood. Women that work hard and enjoy life to the fullest and successfully united my two great loves - for fashion and for nature, in Mionè. The goal was to launch a gorgeous fashion brand that will be adored and worn by bold, sophisticated ladies who put quality first but also a brand that operates environmentally responsibly. 
At a time when sustainability is becoming imperative, Mionè is my big small contribution to the plan to make Europe a green continent by 2050. That is why we take care of every detail from the selection of ecological materials to the promotion of slow fashion.