When the world went into lockdown, I wondered, as I'm sure everyone did, what would happen to 'fashion' in this new socially distanced, pants optional video chat and Tiktok challenge driven world? As an influencer, fashion image creator and editor, this question was particularly close to home. However, what I have realised more than ever is that we dress for others to so much less an extent than we might think. In fact, that social pressure to dress for certain occasions or to observe certain trends can often lead us astray in our daily quest to figure out what we really want to wear. Once these are taken out of the equation, we can't help but start to think in terms of comfort, versatility, and dressing to express the person we are, and the person we would like to become. 
Now more than ever, I gravitate towards classic tailored pieces. Whether it's a button down shirt, a pleated skirt or a classic coat, I collect these prolifically, in every cut, fabric and color. What I love most is the potential to create fun contrasts by playing with shapes and proportions, such as pairing an oversized knit over crisp pants, juxtaposing dressed up and dressed down, such as wearing a structured blazer over a summer dress, and throwing on, preferably at the last minute, quirky accessories like statement earrings and whimsical bags. 
There are of course those so called 'staples' that everyone should have - a perfect pair of hiney-hugging jeans and a classic crisp white shirt, for example - but it doesn't mean that it's one-style-suits-all or that every piece needs to be in their traditional form. I love designs that truncate and corrupt classic archetypes, like the little cropped blazer by AGGI that opens up possibilities for all new outfit silhouettes, and the two-tone shirt by Paisie with a wrap around feature that I can imagine wearing in many different ways. When it comes to outerwear, for me these are often the hero piece in my look, so I love something a little unexpected. The cropped jacket by Sabinna with cool boxy shape and exaggerated sleeves is perfect as a light summer jacket to dress up a t-shirt and jeans uniform, and when buttoned up it makes its own statement. 
Having traversed the spectrum of careers and lifestyles, from a corporate desk job as a lawyer to snapping photos all around the world, I've come to appreciate the prime importance of being comfortable. I imagine myself carrying out the top 5 things I'd likely be doing in a certain piece: would it survive, and, more importantly, would I survive? Would I be too hot or cold? Would I be able to sit, walk, run, cartwheel? Would the fabric itch and cause me to scratch myself at inappropriate times? Wedgie factor out of 10? As we continue to spend less time in crowds, and more time one on one with our wardrobe, these questions will surely become ever more front of mind.
Just as we have entered the 2020's, we have also entered into a major turning point in how we will live and dress in this new decade. We have an opportunity to slow down our chase of fashion as an ever unattainable beauty standard, and refocus on what is so much more important: harnessing the power of fashion to bring contentment (and a little magic) to our everyday lives.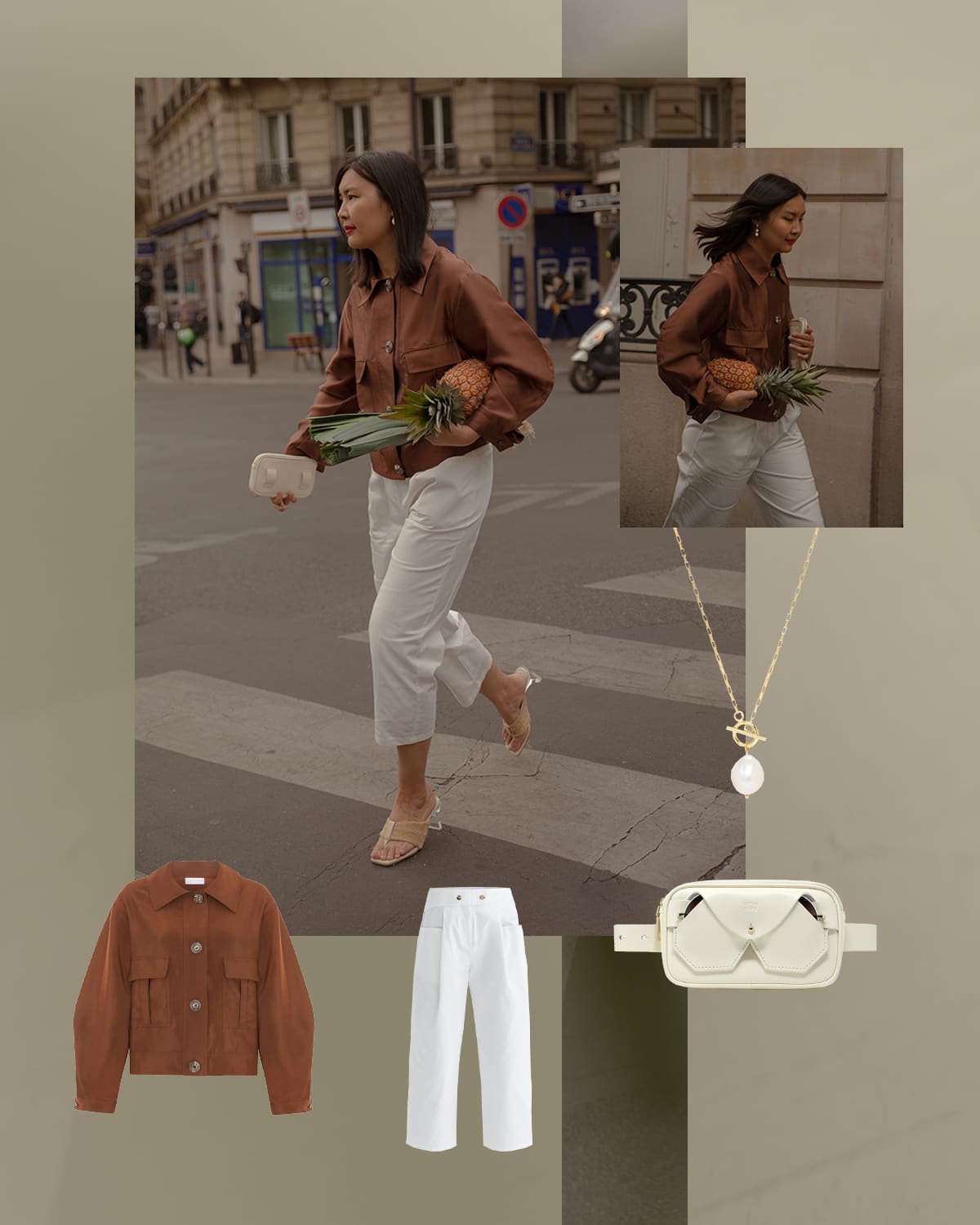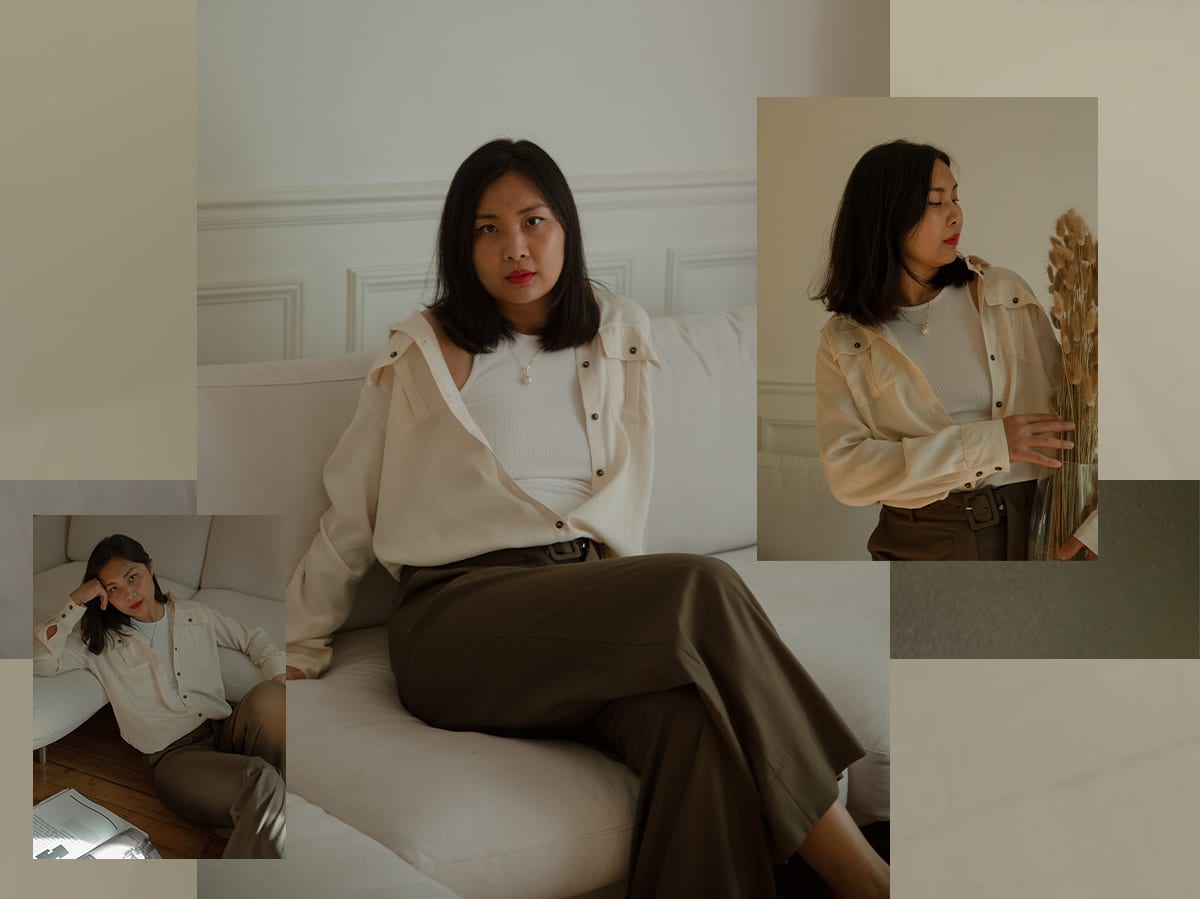 Jiawa is a Contributing Editor of Harper's Bazaar Magazine, Creative Director of Beige Pill Productions, thebeigepill, and a key opinion leader with her digital publishing platform Beige Renegade, beigerenegade.